515-517 West Fourth Street | Plainfield, NJ 07060
Phone (908)754-9043 | Fax (908)754-9053
UCTEAMS.org/Parents
Important Links:
---
NCLB/Title I Programs and Services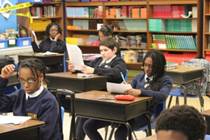 PROGRAM OVERVIEW
Union County T.E.A.M.S. Charter School is a dedicated and responsible learning environment of quality teaching and student achievement in meeting the State's challenging content and performance standards.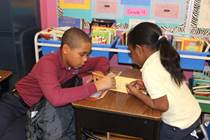 Union County T.E.A.M.S. Charter School reflects the focus of teaching and learning, coordinating students' educational programs and employing effective strategies for student performance. Programs must be based on effective means for improving achievement of children. It ensures that planning for participating students is incorporated into existing school planning with parents and the community.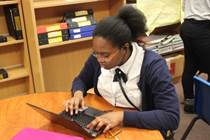 Use of the Targeted Assistance Program (Title I funds) will also provide effective instructional strategies that give primary consideration to providing extended learning time such as tutorials, afterschool and Saturday programs, utilize in classroom supports during regular school hours, and provide strategies to increase parental involvement. These opportunities manifest themselves in our Project R.I.S.E. and S.M.A.R.T. programs where students work in small groups with a 1:8 ratio, both after school and Saturday mornings. Certificated staff members and Instructional Aides provide teaching and support services to our Title I population in areas designed to meet their needs around ELA and Mathematics.